Global Head of Alternatives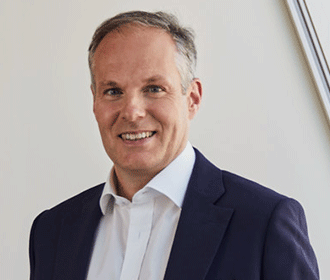 Global Head of Alternatives
Stewart joined the company in November 2021 following the acquisition of BMO Global Asset Management's EMEA business.  He had previously joined BMO Global Asset Management in May 2019 as Global Head of Alternatives and was a member of the Global Executive Committee. Stewart has oversight of a global capability managing more than $47bn in alternative assets which include real estate (both direct and indirect), infrastructure, private equity, Seligman hedge funds and Pyrford.  Prior to entering the asset management industry, Stewart gained extensive experience as an investment banker, where he had a specialist focus on the financial services sector, as well as private equity.
Columbia Threadneedle Real Estate Partners is a property specialist that manages assets of £7.1 billion (as at 31 December 2022) for clients across Europe. We operate as part of Columbia Threadneedle Investments and take a pro-active approach to investing. We aim to get close to our customers, exceed expectations and deliver outperformance.
We manage assets of £7.1 billion* on behalf of a range of clients across Europe
Our sole purpose is to create and manage successful property investment portfolios. We think being close to our clients helps us achieve this. That's why we have offices in London, Munich and Paris. This European platform provides scope for expansion as well as the means to generate strong returns for investors.
We offer a range of property investments and asset management opportunities across numerous real estate markets in Europe. Our portfolio is well diversified across sub-sectors and geographies.
We benefit from having a strong parent company
Columbia Threadneedle Real Estate Partners is a property specialist that operates as part of Columbia Threadneedle Investments. At Columbia Threadneedle Investments, we invest to make a difference in your world, and the wider world. Millions of people rely on us to manage their money and invest for their future. Our reach is expansive, with 2,700 people – including more than 650 investment specialists – spanning the world. But for us, a global perspective is about more than numbers, it is about the smarter advantage we create when we bring our teams' insights together. We've built our diverse expertise and on-the-ground knowledge into our processes and solutions, covering almost every asset class and market.
We take a pro-active approach
We continually review our processes, future themes, opportunities and assets to generate value and create sustainable income.
Our extensive network of contacts, local reputation and experience ensures strong access to on and off-market transactions.
We have been managing property for over 50 years. Our highly experienced team maintain strong relationships with investors, shareholders, industry contacts and occupiers, which we believe is key to managing this personal asset class.
We combine an entrepreneurial approach with sophisticated, structured, institutional practices.
Risk Disclaimer
The value of your investments and any income from them can go down as well as up and you may not get back the original amount invested. Capital at risk.
Columbia Threadneedle Real Estate Partner's Awards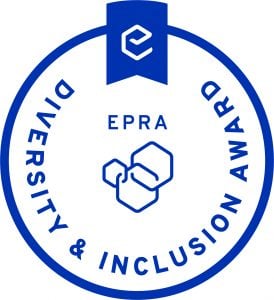 EPRA Diversity & Inclusion Awards 2020
EPRA Diversity & Inclusion Awards 2020
WINNER: Columbia Threadneedle Real Estate Partners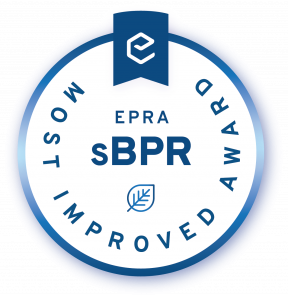 EPRA sustainability Best Practice Recommendations 2020
Most Improved Award
WINNER: CT Real Estate Investments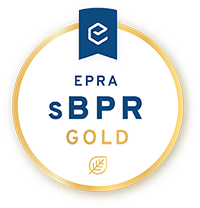 EPRA sustainability Best Practice Recommendations 2020
Gold Award
WINNER: CT Real Estate Investments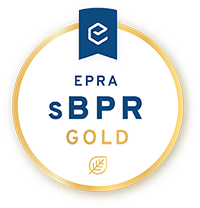 EPRA sustainability Best Practice Recommendations 2020
Gold Award
WINNER: Balanced Commercial Property Trust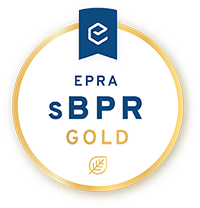 EPRA sustainability Best Practice Recommendations 2019
Gold Award
WINNER: Balanced Commercial Property Trust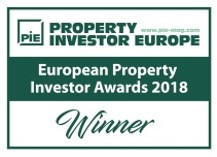 PIE European Property Investor Awards 2018
Fund of the Year – Retail
WINNER: CT REP Best Value Europe I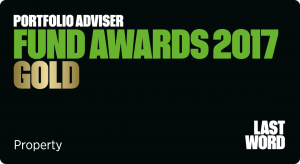 Portfolio Adviser Fund Awards 2017
Gold Award
WINNER: CT UK Property Fund (managed by CT REP)

PIE Europe Property Awards 2016
Fund of the Year – New Fund
WINNER: CT REP Best Value Europe I

Moneywise Investment Trust Awards 2016
Property Direct UK Category
WINNER: Balanced Commercial Property Trust (managed by CT REP)